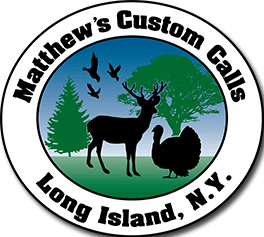 Welcome To
Matthew's Custom Calls
About Us
Hello, My name is, Matthew Wenzel. I am the owner and the craftsman of Matthew's Custom Calls Inc.
I have been a carpenter and woodworker for over 35+ years mastering in the art of finish carpentry. I also have a wide range of experience in woodworking. For the past 8 years, I've been turning laminated wood, exotic and hardwoods into game calls such as, turkey friction calls, strikers, duck calls, goose calls, deer grunt calls, predator calls, pens, bottle stoppers, & paracord products for my family, friends and hunting companions.
I take the most pride in my craftsmanship to ensure you that you will be completely satisfied with your purchase at Matthew's Custom Calls.
Our Products
All of our game calls are made from the finest Laminated, Exotic and Hardwoods available; all of these products are handmade one at a time on a lathe with no duplicating tools, which means each item is ONE OF A KIND. We hand finish all of our products with a satin-gloss durable finish.
All of our lanyards are made from 550 commerical type III 7-Strand paracord.
All products are 100% made by hand and in the USA.
Please use the toolbar atop the page to navigate the website & view all of our current items !
Distribution & Sales Of Our Products
We primarily use Etsy to sell our products. If the product you are looking for is NOT in stock in our store you can head over to the contact area of our website and there is a verity of ways to get in contact with us and we can custom make your order at ANY TIME via PayPal Invoice.
We Also Have A Stock of Products At LI Outdoorsmen In Rockville Center, NY
Sponsorships
At this current time we are not sponsoring any hunters or shows (whether on network home TV/internet TV/or both). We have been contractually bound to our current sponsored pro staff & we reserve the right to only sponsor them and not add any more sponsors at this time. Thank you for your understanding.
Our Safety Promise To You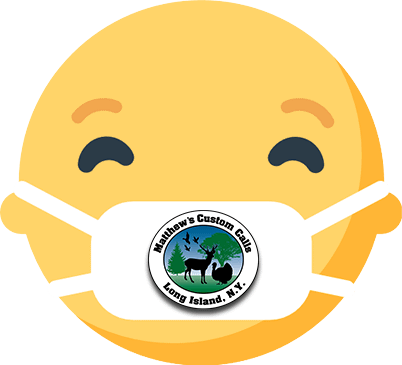 Matthew's Custom Calls Inc. has fully complied with guidelines laid out by both our home state of New York and the CDC.
As you know Matthew's Custom Calls Inc. is a one-man operation from beginning to end and our policy reflects our values to our production line and you as clients.
COVID-19 Policy
Constant Hand Washing For 20+ Seconds Before/During/After Creation & Packing Process

Cleaning of All Equipment Using A "Clean As You Go" Mentality When Possible

Use of PPE (Personal Protection Equipment) Such As Face Masks & Shields, Gloves During All Processes

No Contact With Outside Sources or People While Calls Are Being Worked On

Sanitizing of All Materials Before Creation & Finished Calls Before Shipment

Sealing of Calls Before Shipment Allowing No Outside Contaminants
Meet Our Master Craftsmen
High Quality, Ethically Sourced Materials
Your Satisfaction Is Guaranteed
Honest Competitive Prices